And a Wobble Wednesday to You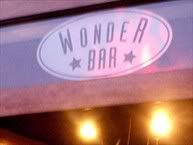 Happy February Everyone!

        I know it's been awhile since you've heard from us. It just so happens I spent most of January fulfilling my first new year's resolution, moving into a new apartment. This meant couch surfing for most of the month and basically no time for myself, but it was definitely worth it. Once things had settled, I decided to start February by going somewhere I hadn't been in a long time, Allston. To be honest, I have mixed feelings about Allston. The green line alone makes me want to curl up into a ball and the words; bro bar, hipsters, and sidewalk barf seem to come to mind. But since my lovely friend was driving and strongly suggested I check out Wonder Bar's Wobble Wednesday night event, I thought, why not.

        I'm not going to lie, I was already pretty damn tired and yes it was only 10 o'clock, but the cold air was a good jolt before entering the bar. With the amount of people starting to gather outside the club, I thought there would be a line, but we walked straight in and paid the $15 dollar cover. It looks like the cover changes depending on the bands and that night it was Nerve ft. Jojo Mayer. I guess for my first night(out in almost a month,) I pretty much hit the jackpot. Yes, I'll admit it, I'm a jerk/idiot and didn't know who Jojo Mayer was and evidently he had been at Berklee College of Music doing a clinic earlier that day. For those of you who don't know Jojo Mayer, he is basically considered one of the best solo drummers in the world. He and his band, Nerve make a dynamic team blending drum and bass, dub step, electronica and jazz. Check out http://nerve.bandcamp.com/to get a feel of what he and Nerve have been doing.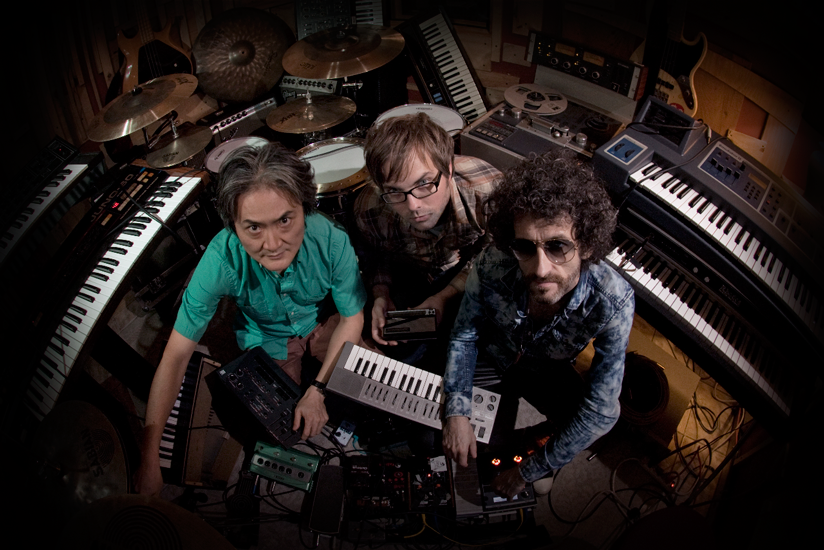 This music really hit the core of why I wanted to visit Wonder Bar. On the venue's website, it claims that on Wednesday nights you are likely to hear music that is from hip hop to electronica to even ambient music. And the music is usually performed by local, national or international bands. Then on top of that, you are likely to see local artist, craftsmen and vendors. I was pretty excited that they really delivered that night. If I hadn't been so tired, I would have spent more time looking over art and merch tables.
       So aside from the chick who tried to fall asleep standing up leaning on the back of my date and the "bro-ish" MC who kept yelling, "Come on Boston!" trying to get us to dance, the event was pretty damn cool.  I can also say I am definitely a Jojo Mayer fan now. I wonder if a better sound system could have allowed listeners to hear more of what Takuya Nakamura was doing on keys and trumpet, however I was standing really close to the stage.
       Overall, I suppose Allston isn't too bad, and it turns out I will be returning to Great Scott to see Lulee Fav, Yellow Ostrich. I also plan on keeping an eye out for Wobble Wednesdays at Wonder bar. It's definitely worth checking out.
 Visit the Wonder Bar Website for more information.
Check out the Wobble Wednesday FB page for who is playing each week.
Checkout this Jojo Mayer Vid…
all photos and videos from Wonder Bar and Nerve Websites